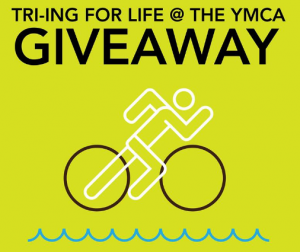 Two great organizations have now partnered together to provide a fun, friendly, and safe environment for training, mentoring and socializing to endurance athletes of all ages, sizes and walks of life. Be part of all the awesome things that Tri-ing For Life and The YMCA of Southwest Michigan have created just for you.
All members joining this weekend through Memorial Day will be entered into a drawing to win some great prizes from The YMCA of Southwest Michigan, Tri-ing For Life, and our sponsors. Drawing will be on Tuesday May 30th and winners will be contacted.
Join today and be part of a great community that includes a Kids Tri Team, Adult Training Squad, Adult Couch 2 Triathlon, and group training opportunities for all 3 sports and all abilities. To join the Tri-ing For Life at the YMCA club go to the link below and click on Join, membership is free in 2017.
https://www.facebook.com/groups/218002378703407/?ref=bookmarks