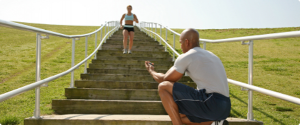 Athletes of all levels can benefit from working one on one with one of our experienced coaches. Everybody is different and on top of that you have different schedules and demands than others.  We have been there and we understand YOU.
Let us create the plan that you need, to get all the way to your next goal.
With our one-on-one program you will have your personalized plan, assisted sessions to check on your progress and  ongoing interaction with a certified coach.
 With Tri-ing for life you get what you need! Contact us now
Ready to start?  Prices and availability here