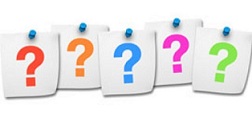 What should I wear?
We recommend wearing padded bike shorts, avoid wearing loose long pants as they can get in the way.
I've never been to an indoor cycling studio and I am worried I will not be able to keep up.
No need to worry. We welcome all newbies and first timers with open arms! Simply let us know it is your first time and we will help you get set up. Also, remember the workouts are based off of your abilities. Do the best that you can do while listening to your body and do not worry about anyone else.
Do you have changing rooms?
Yes, we have two bathrooms.
Do you have storage for coats and personal items?
Yes, a coat rack. We do however; recommend leaving whatever personal items you can at home.
Should I bring my own water?
Feel free to bring your own water, or we can fill your water bottles at no charge with purified water. We also have water bottles for sale at the front desk area.
Should I bring my own towel?
We do provide towels, however you are more than welcome to bring your own if you please.
Do I need to make a reservation for the class or is it okay to drop in?
If you are in the area and want to drop by, please feel free. However, we only have 12 Wahoo KICR's in the studio and they fill up quickly, so the best way to secure your spot is to sign up online via our website and reserve your spot.
How far in advance can I schedule classes online?
You can schedule classes up to 1 week (7 days) in advance via our website scheduling system Please note all advanced reservations and purchases of packages are non-refundable.
What happens if I reserved a spot online and I cannot make it to class?
If you cannot make a class please undo your reservation online within 2 hours before class is set to start. We do ask that you please arrive at least 15 minutes prior to the start of class to get your bike properly set up. If you are new to Tri-ing For Life Cycling Studio please allow yourself more time so we can get you into the system and set your bike up.
What happens if I do not have access to the Internet and want to reserve a bike?
In the event of not having access to the internet, but you wish to reserve your spot please give us a call at the studio (269-588-0361) and someone will assist you over the telephone with payment via credit card as well as reserve your spot. Please note this is in rare instances and we encourage all of our customers to utilize our online system if they can.
What if I want to pay cash?
You are of course welcome to pay by cash at the studio if you please.
Reservations / Drop-ins/ Bike Release Policy
As mentioned above you can always drop-in without an online reservation, and if there are open spots that have not been reserved you can join the class by paying for a drop-in class or using 5 or 10 one hour class card. If you have reserved your spot in advance please be on time, as empty spots will be released to drop-ins at the start of each class. If you reserve your spot in advance and do not show up without canceling 2 hours in advance, your card will be charged for the class.
How do I reserve a spot at Tri-ing For Life Cycling Studio?
1. Click on Classes / Class Registration to go to our scheduling website.
2. Look for classes and select the desired date and time you wish to attend.
3. Click "Sign Up Now" proceed with the sign in process.
* You can schedule classes 1 week (7 days) in advance and cancel classes 2 hours in advance to allow others to get into the class.
What are the age requirements to participate in classes at Tri-ing For Life Cycling Studio?
Clients must be 18 or older.
What makes Tri-ing For Life  Coaching Cycling Studio special?
Tri-ing For Life Coaching Cycling Studio offers a personal, intimate, community type setting featuring state of the art Wahoo KICKR Trainers. Take the back wheel off your bike and connect to the Wahoo KICKR for accurate power measurement, controlled resistance, and the smoothest indoor riding on the market! The entire staff is dedicated to your safety.