Time for you to get a bike fit?  Myth: Most people assume a bike fit is ONLY for elite cyclists and triathletes to give them the competitive edge.Fact: A bike fit is for anyone who as a bike who is looking to ride with greater comfort, greater efficiency and increased speed.  If you have a bike that you like to get out an ride, but you start feeling uncomfortable after 20 or 30 minutes then a bike fit is also for you.  If you're a triathlete or a cyclist and you're looking for increased comfort and efficiency then a bike fit is for you as well.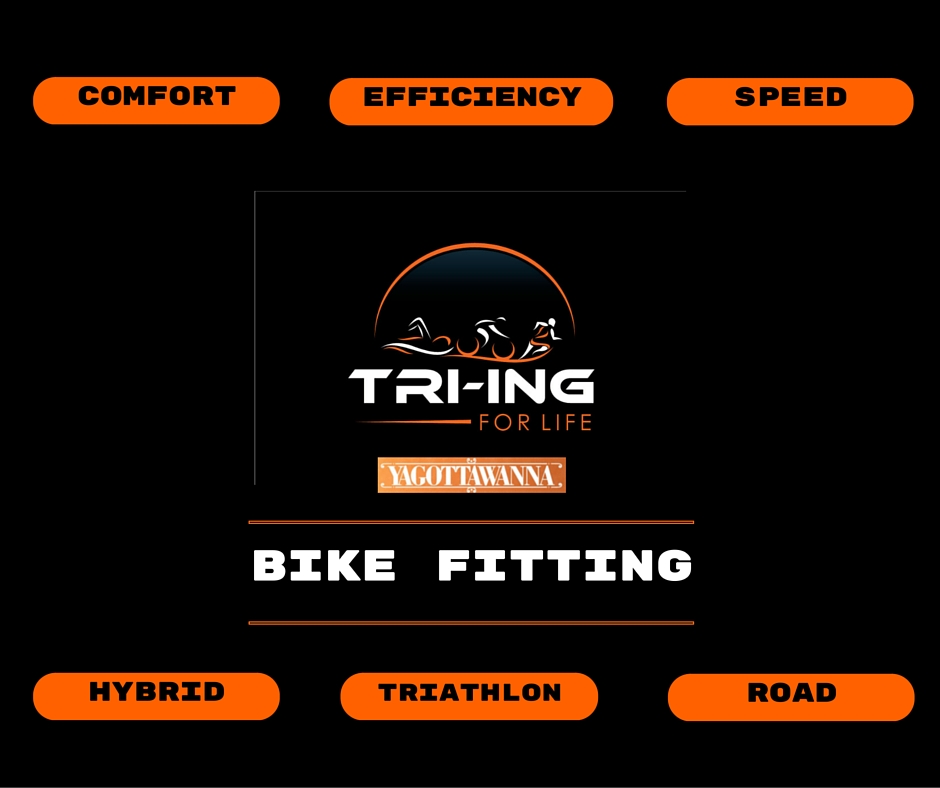 At Tri-ing For Life we take fitting seriously so we hired Craig Watson from Bikes, Bikes, Bikes to come in and teach us all the in's and out's of bike fitting.  Tri-ing For Life specializes in Triathlon and Road bike fitting, but we can also perform bike fits on Mountain and Hybrid bikes.  We take so much pride in our attention to detail that each bike fit will last 2 to 4 hours depending on the type of bike and the amount of adjustments required.  We sweat all the minor details of the fit so you don't have to sweat it out in pain later.
Tri-ing For Life carries ISM and Profile Design seats to help increase your comfort on the bike through your sit bones, you can try the seat before you purchase with our Demo Seat program.  The sit bone is the most intimate and important connection point to your bike, we'll take the time to help you find the right seat for you.
Schedule an appointment today for your fit or  email infor@tri-ingforlife.com to get more information.
If you have a group that you're affiliated with and you would be interested in a presentation on bike fit, how's it done and the importance of each of the contact points reach out to info@tri-ingforlife.com and we can set-up a time that works for your group.